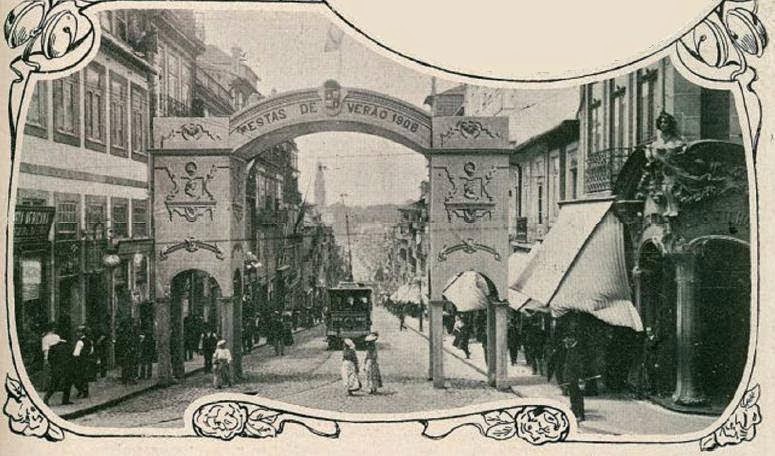 La Saint Jean à Porto
La Saint Jean à Porto a vu le jour il y a plus de 700 ans et ses rituels de célébrations étaient légèrement différents de ceux que l'on peut connaître aujourd'hui.
La fête qui voit son origine au XIVème siècle était une fête païenne d'adoration au Dieu Soleil et de célébration des cueillettes et de leur abondance. Quelques années plus tard, l'Église Catholique a christianisé la fête, en l'honneur de Saint-Jean, son protecteur.
Au temps des cultes païens, l'achat des poireaux entiers ( avec leur fleur) faisait partie du rituel pour les pendre sur le mur principal de la maison pour attirer la bonne chance. Ils y restaient toute l'année jusqu'à ce les habitants les remplacent l'année suivante.
Dans la nuit du 23 au 24 Juin, les familles sortaient à pied et prenaient la direction des Fontainhas pour voir la cascade de Saint Jean. Sur le chemin ils en profitaient pour acheter aux agriculteurs, le fameux poireau, mais aussi d'autres végétaux symboliques tels que le petit pot de basilic, et les bouquets de citronnelle et d'œillets.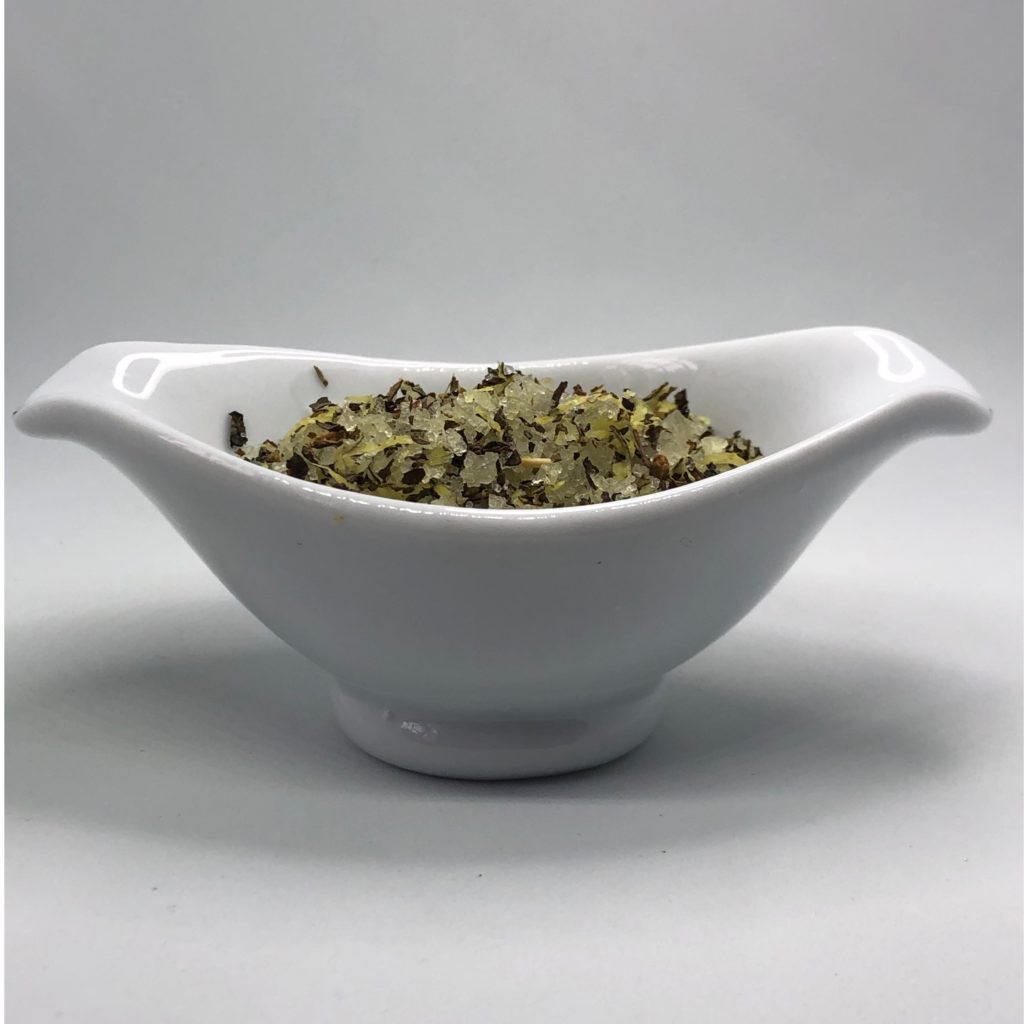 Sel de Porto
Notre sel de Porto est un mélange de salt of Aveiro with a powerful character and a noble taste of violet married to "manjericão", the emblematic plant of Saint John Saint protector of Porto and lemon forms a powerful and winning alliance to enhance your dishes.
Les herbes aromatiques
Les herbes aromatiques prenaient une importance toute spéciale lors de cette fête. Aussi bien à cause de leurs vertus bénéfiques pour la santé qu'aux pouvoirs que le peuple leur accordait.
Les origines du sel de Porto
Le sel de Porto est né de notre amour pour la fête de la Saint Jean (São João). Nous avons repris les bases des aromates utilisées pendant la fête à savoir, le manjericão et le citron. Mélangé au sel d'Aveiro il forme une alliance magique et qui sera séduire vos papilles.
Notre sel de Porto sera l'accompagnement idéal pour vos poissons et vos salades.